This edition of Housing Notes will explore some particularly ambitious projects underway in the Puget Sound area. It's also worth noting for starters that some indicators suggest that the housing market in the Seattle metro area may be moving closer to a more balanced state.
Economists often gauge the health of a housing market by the number of months of available housing supply, which is measured by how quickly homes sell. This figure can be determined by dividing the total number of homes for sale in a given area by the number of homes sold in a month, and companies like Redfin regularly track the metric. For example, if there were 30 homes for sale in Tacoma in a month, but only 10 homes sold during that time, that would indicate that there are three months of supply left in the Tacoma real estate market.
In an average or "healthy" housing market, there are typically four to five months of available supply – anything less than that means the market is considered to be in a tight period. As you can imagine, in the Seattle metro area, housing has been in short supply for a long time. However, a July 2022 study released by the Northwest MLS found that the housing market in King, Snohomish, Pierce and Kitsap counties had reached nearly 1.9 months of supply, the highest since January. 2019.
Now that number still isn't high and, crucially, it hasn't equated to reductions in housing prices, which are still on the rise in all four counties, with Pierce County leading the way with its increase in 12.7% from July 2021. However, an estimate of 1.9 months of housing supply is much better than the July 2021 figures, which were all below a month.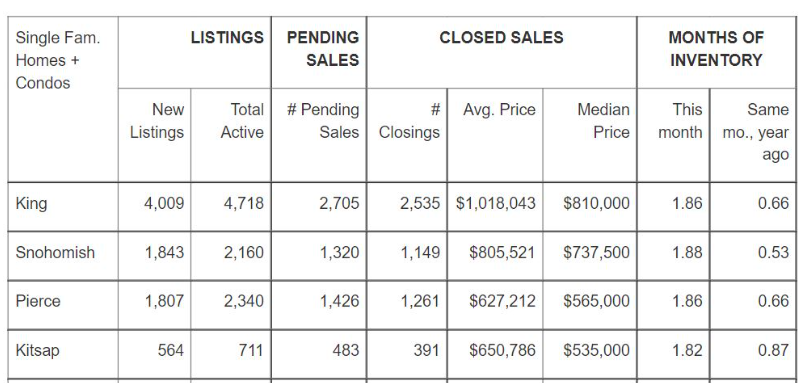 While there is still a lot of progress to be made on this front, ambitious developments like those described below would help move the region towards a healthier and more affordable housing market.
564 apartments near light rail run to Des Moines/Kent station
Canadian developer Cedar Coast has filed the paperwork with the City of Kent to bring 564 apartments from the market to a 12-acre parcel of land near the future Des Moines/Kent Link light rail station, which is set to open as part of the Federal Way Link extension in 2024.
Because part of the land is occupied by a protected wetland, the developer's planning process began last year and the SEPA (State Environmental Policy Act) analysis is currently underway. The apartments will be spread over three different buildings ranging in height from three to seven stories. A small commercial cafe and a 5,000 square foot pavilion are included in the plan, along with two floors of parking above ground level – and potentially more surface parking as well. At this point, the exact parking figure is still being calculated. The City of Kent is accepting comments on the project, which has been dubbed by developers as Kent Ridge View, until August 19.
Kent Ridge View is located just south of a four-acre parcel of land owned by Sound Transit that has been designated for affordable housing for a wide range of incomes, commercial space and community amenities. Sound Transit completed a community vision project around this parcel in 2020 and 2021 which resulted in a report which was shared with the public at an online open house in May 2022.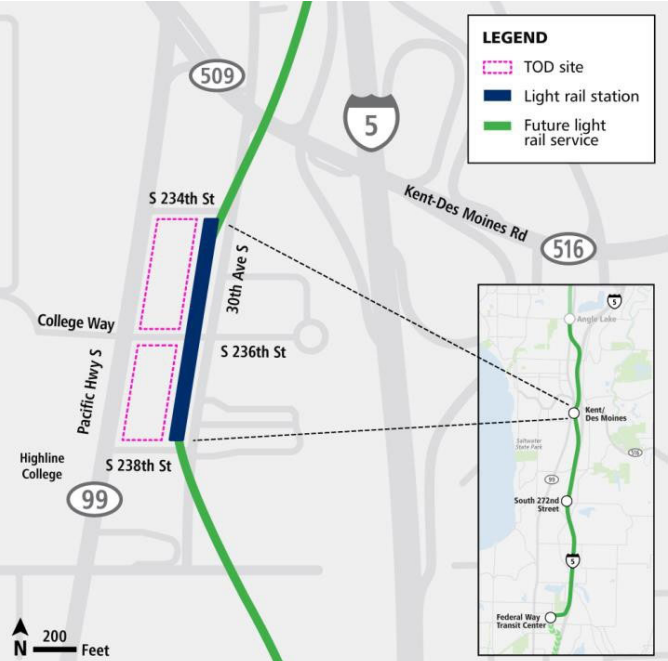 The agency plans to launch a request for proposals from developers in the fall of 2022 and hopes to select a proposal to move forward in early 2023.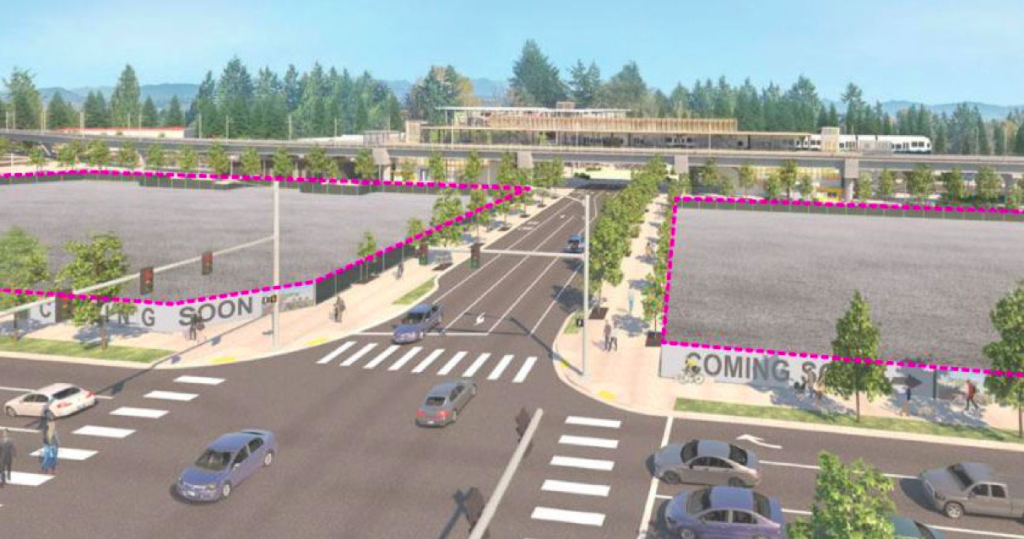 To the east, across the freeway interchange, another apartment complex with 285 homes spread over three four-story buildings on a 6.6-acre site is also under construction, although it was delayed for about six months after Katerra, the original developer, went bankrupt in the summer. of 2021 and the project has been overtaken by Absher Construction. Dubbed Alexan Gateway Apartments, the complex will be near the light rail station as the crow flies, but not as close as the pedestrian is navigating a major freeway and freeway.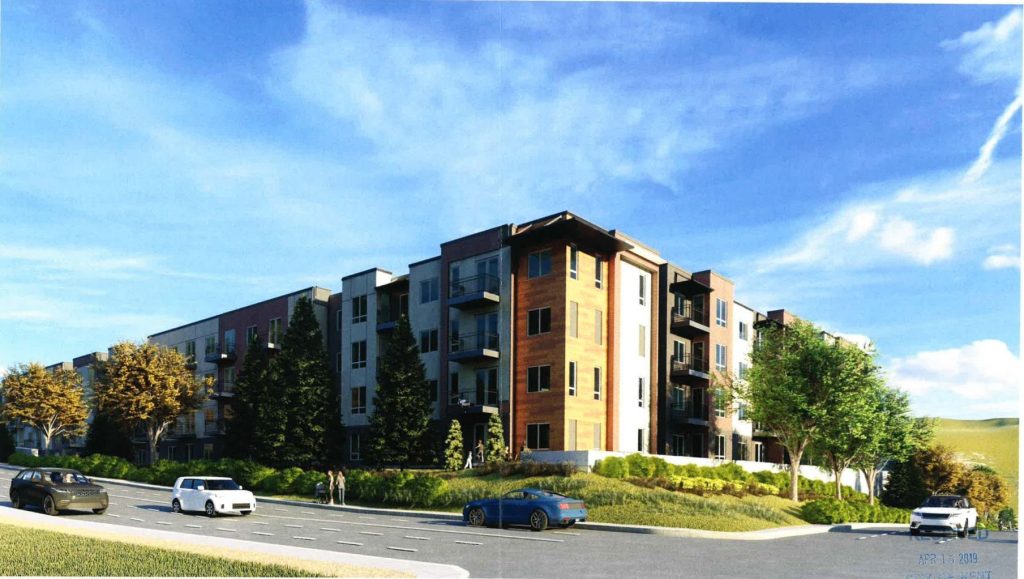 Since community feedback on the Sound Transit project highlighted the value of creating a pedestrian neighborhood near the light rail with a mix of homes, businesses and amenities like parks in the area now most defined by its proximity to the busy SR 509, the fact that three major developments are in the works is a hopeful step towards achieving this goal – although the way project components, such as vehicle parking plans and safe infrastructure for walking and cycling, take into account the final designs will have a significant impact on the success of the future neighborhood. It's definitely a story The town planner will monitor in the coming months.
317 apartments near public transit in downtown Everett
Two seven-story buildings offering 317 apartments have been proposed by developer Bode in downtown Everett near Everett Station, a major transit hub offering Amtrak, Sounder, Greyhound and regional bus service . The proposed development, located at the intersection of Pacific Avenue and Lombard Way, is expected to bring activity and growth to the quieter southeast segment of downtown.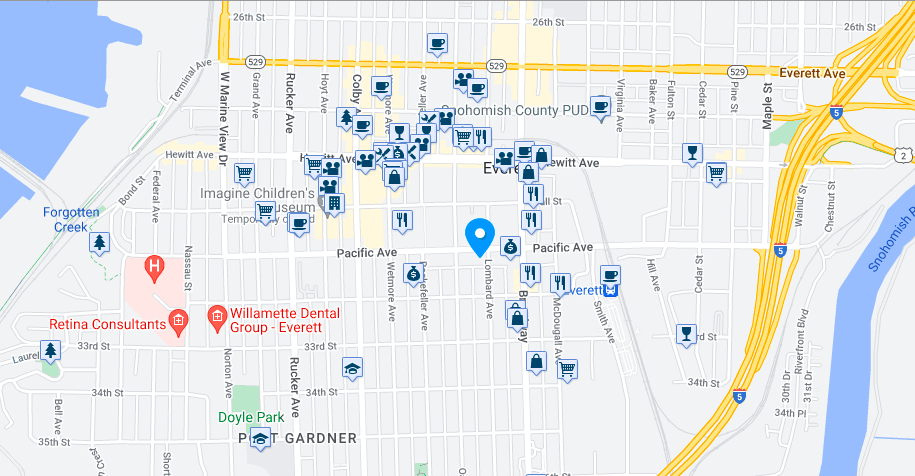 Encouragingly, Bode offered fewer parking spaces than Everett allows on the site. To date, 130 parking spaces for vehicles and 128 parking spaces for bicycles have been requested. Apartment houses in the development range from small studios to living/working units and two-bedroom apartments. According to reports from the Seattle Daily Trade Journal, apartment sizes appear to range from 286 to 825 square feet. The project is currently undergoing a SEPA review by the City of Everett.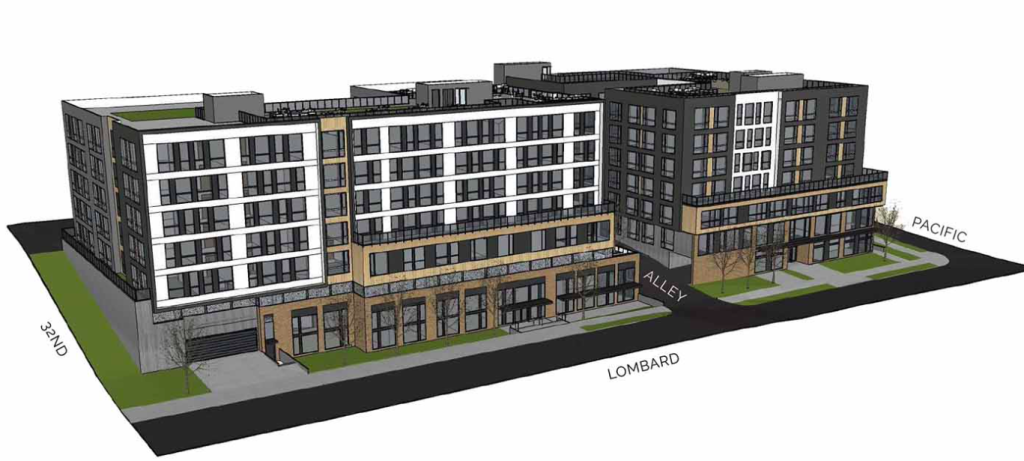 Affordable Family Housing Heads to Seattle's Central District
First AME Housing Association, one of Seattle's few black housing developers, has announced plans to launch Phase 1 of its aging affordable housing replacement project at Bryant Manor on Yesler Way next to Pratt Park this fall. in the central district of Seattle. . The project stands out for creating affordable two-, three-, and four-bedroom homes for individuals and families earning 30-60% of the area's median income (AMI), a level of affordability higher than that offered by many many affordable housing developments.
When the entire project is complete, the new Bryant Manor will consist of two buildings offering approximately 250 affordable housing units. Phase 1 will include the construction of a 7-story building offering 98 homes and the Ashe Prep Early Learning Center, which will be available for use by residents of the building, as well as other income-eligible Seattle families. .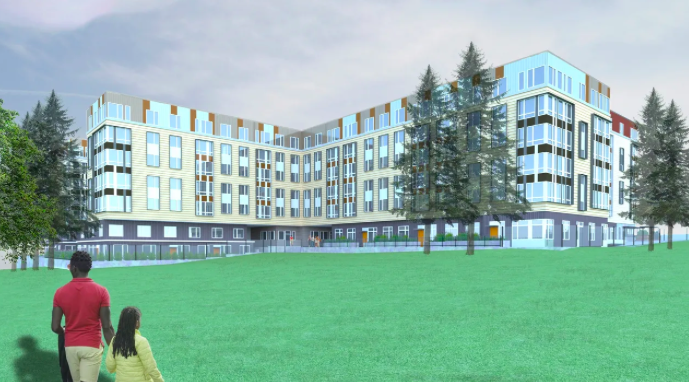 During Phase 1, all existing two-, three- and four-bedroom units will be replaced in kind, along with 35 additional one-bedroom units. At a community meeting in July, First AME Housing executive director Shawn Abdul described the addition of one-bedroom units as intended to "increase opportunities for intergenerational living" among families living at Bryant Manor .
Phase 2, scheduled for a later date, includes plans for 90 two-bedroom affordable units and 59 three-bedroom units. In total, Abdul estimated that the new Bryant Manor could house up to 1,200 residents when the two phases of construction are complete.
While praising the project for creating much-needed affordable family housing, members of the Core Area Land Use Review Committee have also expressed concern, both in writing and at community meetings, that no commercial space beyond the early learning center was included in the development. , which will take up a full block of Yesler Way. According to Abdul, the project's financing requirements made it difficult to include commercial spaces in the development.
Currently, the small business district located near E. 19th Ave. and Yesler Way includes a mix of vacant and occupied commercial space, providing the opportunity for increased growth as future residents move into the area. .
Correction: The article was updated at 11am, August 9, to indicate that Absher Construction has taken over the development of Alexan Gateway Apartments in Kent after Katerra filed for bankruptcy in the summer of 2021.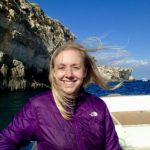 Natalie Bicknell Argerious (her) is the editor of The Urbanist. A passionate urban explorer since childhood, she enjoys learning how to make cities more inclusive, dynamic and environmentally resilient. You can often find her wandering around Seattle's Central District and Capitol Hill with her dogs and cat. Email natalie [at] the town planner [dot] org.